Superior, data focused global training
Training
Expand functionality of Tableau
Tableau Extensions
We partner with the best solutions on the market
World Class Data Tools
We provide expert BI consultancy worldwide
BI Consultancy
Why Choose Us?
International Team
Industry Experience
Subject Matter Expertise
By having a team that is spread across time zones, with a technology that allows us to work flexibly, we can help you to make your company more responsive and agile, which will not only enhance your reputation for good service but could also allow you to capitalise on opportunities much quicker.
Our experienced business intelligence team come from a diverse range of industries. Our combined knowledge can guide you through your data evolution in your specific industry. The value of our solutions, across many industries, will help you to achieve your business goals faster and more cost-effectively.
It's important that you seek advice from the right subject matter experts. Billigence consultants have the experience and the ability to process, analyse, and articulate solutions to your problems. They are credible, personable and genuinely passionate about your business intelligence needs.
Contact Us
Find Out How We Can Help
Extract deep meaning from your data
Using innovative business intelligence solutions, Billigence transforms the way our clients work with data.
"Billigence have proven themselves to be a strong and consistent partner, always accommodating and delivering value above and beyond our expectations whenever there's a need. We have built a strong relationship with the team which will continue to grow as Billigence support our strategic objectives towards becoming a data driven University."
"Getting Billigence on board has proved to be an excellent decision. They've had the skills, experience and tools to tackle some of our long-standing data challenges and quickly solve them. They've really moved our management conversations forward, busting some myths and helping us to focus on the real challenges."
"Billigence's approach to enabling my team to use Alteryx has been first class. We never felt lost in the complexity of the process and Billigence was able to teach us and show us what we needed to do simultaneously.  It was also great fun.  We made far more progress in one working week with Billigence than we had dreamed was possible at the start of the project.  Undoubtedly we will become avid Alteryx users and keep our link to Billigence's expertise on student number planning to ensure our University prospers."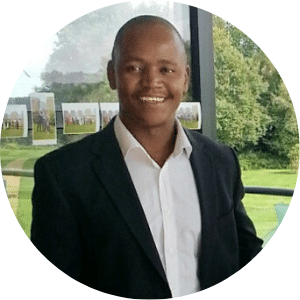 "Billigence has demonstrated expert knowledge in the use of Alteryx and has enabled us to reduce the clutter of Excel files and streamline our data transformation for efficient and accurate reporting."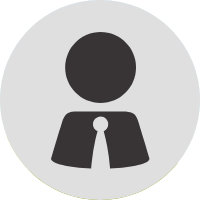 "Thank you Billigence for all the help rendered to our project. It was a fruitful engagement and the working relationship was great during the entire course of this engagement. I appreciate the sense of ownership and responsibility towards the creation of the dashboard and that have made all the difference for our product. I would like to commend your efforts in achieving all these during this short engagement and hope to further engage in the future."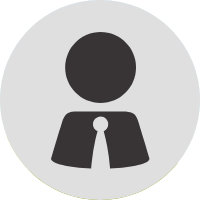 "A big thank you to Billigence, which we've been working closely together with for about the last 6 years. We created one of the best Encyclopedia tools, used in so many different ways and areas. Last year, we decided to bring the portal to a new level. Billigence has supported us very well in each project phase and made sure that everything is covered for the migration. Everything was so well prepared that we could realize the migration without any problems and with minimal downtime for our end users. Up until today, all of our users are happy with the new level of our platform and are looking forward to seeing more. We are looking forward to working with our great partner Billigence."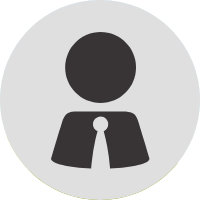 "I thought the Billigence training content was great, for me it felt like a good progression from revisiting the basics to learning new techniques. Billigence were able to adapt the plan based on our pace and encouraged us to explore other side paths our questions took us down. They also gave us sufficient time to work through things at our own pace and provided 1:1 support where required."
Using innovative business intelligence solutions, Billigence transforms the way our clients work with data. We are genuinely dedicated to providing market-leading solutions delivered by a talented team of experts to help our clients realise their full potential. What we provide is more than just service; we deliver top-notch results made possible by our combination of skills and products tailored to your needs.
Our strategy and vision is simple, be the best at what we do – business intelligence and customer relationship management solutions.  We are that confident. Now you can be too.
BI Strategy, Architecture & Solution Design

Data Governance / Information Management Strategy

Data Warehousing & Data Lakes

Data Visualisation & Dashboards

Customer Relationship Management

Customer Service Improvements and Insights

Project Management Services
International Team
Our global team work flexibly to provide your business intelligence needs
Industry Experience
Our business intelligence team come from a diverse range of industries
Subject Matter Expertise
Our consultants have the experience and the ability to process, analyse, and articulate solutions to your problems
Making Data-Driven Decisions with Tableau
This Billigence article discuss how the different users can utilise Tableau to easily connect to their data from different sources, perform analysis rapidly and share the insights with others within the organisation. It then explores how the end users of the dashboards and visualisations can utilise it, empowering the entire organisation to make data-driven decisions.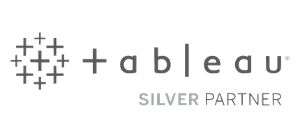 Tableau software helps the world's largest organisations unleash the power of their most valuable assets: their data and their people.
Alteryx is self service, data analytics. Prep, blend and analyse all data to deploy and share deeper insights in hours, not weeks.
Snowflake is a SQL data warehouse software solution that is more flexible, scalable, and easy to use than anything else on the market.
An agile and affordable data integration & manipulation platform. The hybrid cloud-based set of integrated tools supports the whole data workflow.
Collibra's cloud-based platform connects IT and the business, providing an enterprise-wide data governance solution.
The world's #1 CRM solution gives your sales teams the power to close deals with an array of cloud-based tools that increase productivity.
GET IN TOUCH WITH BILLIGENCE
Send us an email
Our experienced Consultants are ready to answer your enquiry.