Tableau Extensions
Expand the functionality of your Tableau Dashboards
Used in multistep workflows, allowing for analysis of different metrics related to various stages in a flow.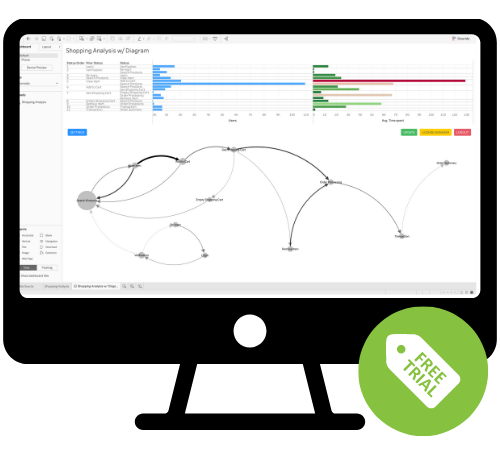 Used for step-by-step breakdown of process phases, allowing for identification of (un)necessary steps.
Used for mapping complex systems of interconnected relationships, allowing for analysis of structures and patterns.
We also offer Tableau Extensions custom development; the examples below showcase what we've made for our clients in the past.
0:16
0:16
0:16
Extension Description
Our What-If Analysis Tableau Extension allows you to perform projections of future performance based on past values. What if sales of a product decrease by X percentage? How will this affect total profit?
Contact us for Custom Development
Frequently Asked Questions
Privacy & Security Specifications