Need Help?
Our Services Include
Business Analysis
BI Strategy, Architecture & Solution Design
Data Governance / Information Management Strategy

Data Warehousing & Data Lakes

Data Visualisation & Dashboards

Customer Relationship Management

Customer Service Improvements and Insights

Data Cloud Solutions

Project Management Services

Learning and Education

Strategic Alignment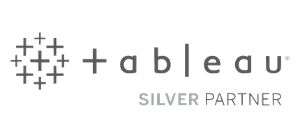 Tableau software helps the world's largest organisations unleash the power of their most valuable assets: their data and their people.
Alteryx is self service, data analytics. Prep, blend and analyse all data to deploy and share deeper insights in hours, not weeks.
Snowflake is a SQL data warehouse software solution that is more flexible, scalable, and easy to use than anything else on the market.
An agile and affordable data integration & manipulation platform. The hybrid cloud-based set of integrated tools supports the whole data workflow.
Collibra's cloud-based platform connects IT and the business, providing an enterprise-wide data governance solution.
The world's #1 CRM solution gives your sales teams the power to close deals with an array of cloud-based tools that increase productivity.