Partners
We partner with the most advanced software solutions in the world
Partners
We partner with the most advanced software solutions in the world
Billigence collaborates with some of the world's most advanced solution partners that share the same passion of solving your issues in the most effective way. Partnering with the best and trusted companies allows us to stay up to date and discover new products and solutions.
Together with our partners, we ensure to give the best quality service that is right for you. Combined effort from Billigence and leading software platforms guarantees that every part of your business is covered with the right solution to take you through the data-driven age.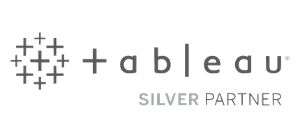 Tableau Software
Tableau Software helps the world's largest organisations unleash the power of their most valuable assets: their data and their people.
Alteryx
Alteryx is self-service data analytics. You can prep, blend and analyse all data to deploy and share deeper insights in hours, not weeks.
Snowflake Software
Snowflake is a SQL data warehouse software solution that more flexible, scalable and easy to use than anything else on the market.
Keboola
An agile and affordable data integration and manipulation platform. The hybrid cloud-based set of integrated tools supports the whole data workflow.
Collibra
Collibra's Data Intelligence Cloud connects IT and the business - uniting people with facts and sparking the ideas that fuel your business.
Salesforce
The world's #1 CRM solution gives your sales teams the power to close deals with an array of cloud-based tools that increase productivity.
Google Cloud Platform
Google's world class infrastructure allows for businesses to build scalable, robust solutions in a multi-cloud environment
H2O.ai
Connect teams with the help of AI by simplifying and streamlining the process of making state-of-the-art deep learning models.