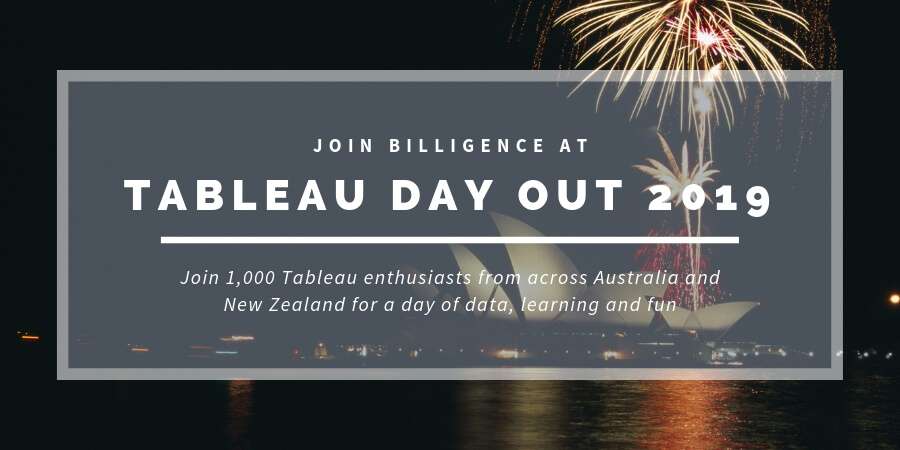 Save the date!
Tableau Data Day Out is coming to Sydney on the 7th May 2019!
Billigence, as a silver sponsor of the event, are delighted to be joined by self-confessed realistic idealist and leadership expert Jen Jackson as special guest key note speaker, along with Tableau executives Jay Peir, and Marc Rueter. You'll also hear from inspiring customers about how they're succeeding with Tableau, and you can get technical with Tableau or learn about something new in our business and technical breakout sessions.
What can you expect?
• We'll explore business critical topics like creating a data first culture, data storytelling, and data literacy
• You'll hear from Tableau customers about their analytics journey
• Get the latest on Tableau 2019.1 and the Tableau roadmap
• Your choice of afternoon sessions packed full of technical and business content
• Opportunities to meet Tableau experts, hear from Tableau customers, and network with data enthusiasts from right across Australia and New Zealand
Looking forward to seeing you there!
When: May 7th
Where: Hyatt Regency – 161 Sussex Street, Sydney 2000