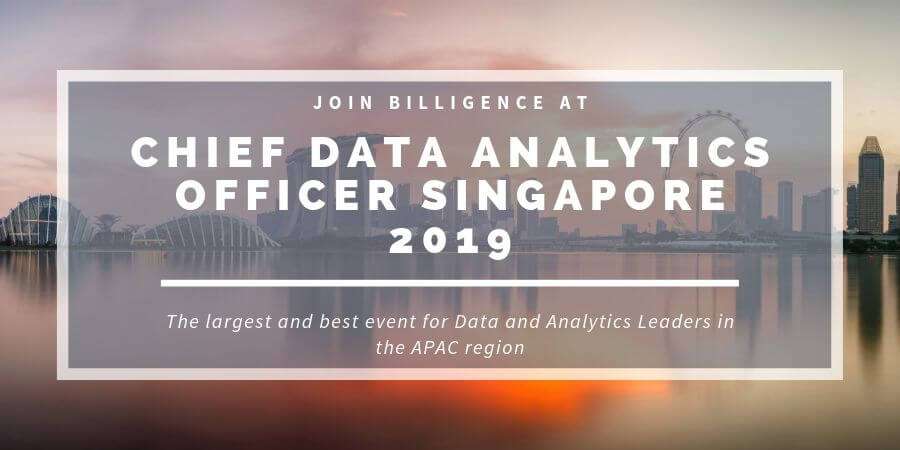 Save the date!
CDAO Singapore is the leading event for data and analytics leaders in the APAC region. Billigence, alongside our software partners Alteryx, will be attending following on from the successful Brisbane and Sydney events.
The event plays host to over 200 Data Analytics executives to share their experiences of driving change and shaping organisations to become analytically mature enterprises that outperform their competitors. It will be an opportunity to discuss strategic objectives with international and local leaders. There will be an inspiring line-up of speakers addressing a wide variety of strategic concerns surrounding the data and analytics space. Some of the key themes of the event include:
How Artificial Intelligence can be Ethically and Responsibly Used – sound approaches to data management and the governance of AI and other frontier technologies.
Embedding a Culture of Data Analytics and Insight Based Decision Making – democratising analytics to foster insight and co-operation throughout the organisation.
Advancing Businesses and the Economy – How to ensure AI is core to corporate strategy and business models and supporting data driven decision making across the enterprise with robust and evolved data strategies.
Future Data Talent – Understanding innovative approaches to data staff training, increasing expertise and building effective teams.
When: 23rd-24th July 2019
Where: Novotel Clarke Quay – 177A River Valley Road, Singapore 179031
For Billigence customers, use the code 'BILL20' to receive a 20% discount on your conference pass!