About Us
Our mission is to give meaning to your data
Billigence provides business intelligence solutions. We are headquartered in Sydney, Australia, with offices in Prague, London, Frankfurt, Singapore, Bangalore, Warsaw, Wellington and San Diego. Our agile approach to business intelligence helps you consolidate and transform data into critical business insights. As we leverage the power of technology with your business objectives, our experienced consultants strive for excellence in innovation and implementation of customer solutions.
The comprehensive services we provide to our growing international customer base cover a range of industries, including, but not limited to, Telecommunications, Banking & Finance, Education, Government, Retail, Manufacturing, Energy and Media. With capabilities in leading tool sets and robust practices in data quality assessment, governance, and data consolidation, we can help you start transforming your data assets into actionable insights, today.
We have been operating for over 10 years, helping our clients derive meaning from their data. We blend consultancy, recruitment, technology, tools and resources to deliver the best outcomes for our clients. Thanks to a combination of experience and expertise, we enable data-driven decision-making.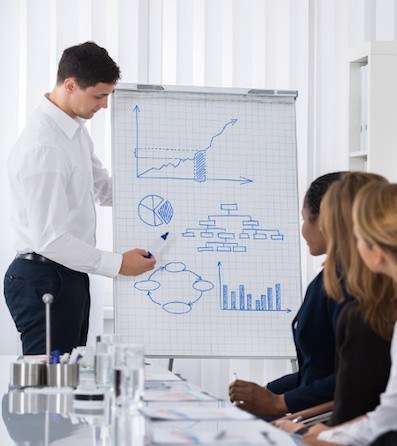 Billigence is a leading and award-winning global BI Consultancy and Contingent Labour provider, specialising in providing contract IT recruitment, staff augmentation and consultancy services across a range of industries including Banking, Retail, Telco, Higher Education and Government.
Using innovative business intelligence solutions, Billigence transforms the way our clients work with data. We are genuinely dedicated to providing market-leading solutions delivered by a talented team of experts to help our clients realise their full potential.
What we provide is more than just service; we deliver top-notch results made possible by our combination of skills and products tailored to your needs. Our extensive expertise in Data Analysis, Data Science, Big Data, Data in the Cloud, as well as CRM and Business Self-Service Tools allows us to excel and be unique in our field.
Jana Kapr
CEO
"I love connecting smart people & technology in the exciting world of data."
Jana has over 15 years of experience in senior business and technology roles and is currently the CEO of the Billigence Group. Prior to Billigence, Jana was the Head of Marketing Delivery in Vodafone AU, providing strategic direction to the Marketing, Sales & IT divisions through integrated, multi-year business plans. And, has led the design and delivery of strategic initiatives. Through her career, Jana has held many senior positions in delivery and consulting for Logica Europe, North America & Asia Pacific and has worked across industries often leading large teams in multi-disciplinary functions.
Jana now provides vision and direction to all the Billigence companies worldwide. As an effective leader, with a proven track record in the delivery of complex sales, marketing and technology programmes, Billigence is rapidly expanding and future growth is assured. Jana has post graduate qualifications from Australia & Europe and specialises in E2E international business management, programme management, planning & business analysis.
Jana is a sports enthusiast with interest in triathlon, cross-country skiing and snowboarding and also loves abstract painting and travelling around the world.
Michael Kapr
CTO
"I am passionate about data helping us to know more than we know ourselves."
Michael is the founder and the CTO of Billigence. Michael oversees the technical strategy and direction for the company and is dedicated to its vision and growth as it provides interesting and unique ways to support its many customers on their data-driven journeys.
Michael held a senior IT role at Komatsu, prior to starting Billigence, and was responsible for both operational support and strategic deployment of business systems in Australia, New Zealand and New Caledonia, leading to business solutions providing $1.5b to the organisation. Michael has had many years of experience in senior consulting and IT management roles, including 10 years with global consultancies KPMG, Ernst & Young and Capgemini.
As Michael says, "I have a dual role of CTO and Director of Strategy. My primary role is to make sure the technology strategy, for Billigence, serves its business vision and supports client strategic goals". With an engineering background, Michael received his Masters degree in technology from the Czech Technical University of Prague, and is constantly keeping track of current technology trends. Michael excels at technical assessment and solution development.
Tomas Frnka
Director
"I really like to make things happen!"
Passionate about delivery, Tomas is leading the Billigence operations and key projects, making sure that they are finished on time and we keep our customers happy with the outcomes. Tomas's experience ranges from the large business transformations to strategic projects in telco, finance and retail areas. Tomas has previously set-up few start-up companies (Gresham & Clark, Greffon) and gained experience in the managerial positions in the leading consulting and high-tech companies (Accenture, IBM, Vodafone).